A Letter from Double A Paper
February 14, 2018
Double A (1991) Public Company Limited
1 Moo, 2 Thatoom, Ampur Sri Maha Phote,
Prachinburi 25140, Thailand
RE: Change in Double A Packaging (Carton and Ream Wrap)
Dear Valued Customers,
As the world continues to embrace digital media, we're confident that paper will remain a powerful, thriving medium. Whether it's showcasing stunning presentations, housing important information or helping people express themselves fully, there will always be a place for paper.
We believe that paper also paves the way for more meaningful digital exchanges, bringing them to tangible life in ways they can't accomplish themselves, and thus enhancing the workplace and improving workplace performance.
We believe in positive change too. To that end, we've redesigned our Double A packaging, but not our paper, to reflect and welcome that move towards a more digital world. Our carton and ream wraps now feature a "Fly to the Future" digitally inspired design, which aligns perfectly with our future-forward international marketing efforts.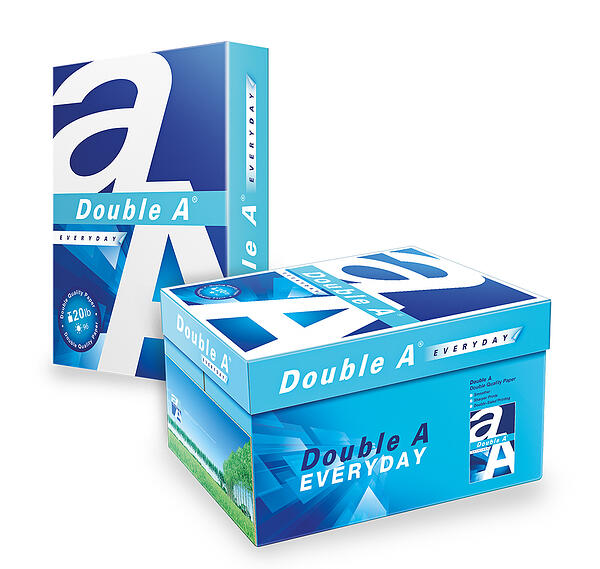 Not only does this packaging put our commitment to the future front and center, but it also showcases your company's forward thinking – and really stands out on store shelves.
Again, just the packaging will change. The Double A paper remains the high quality paper you know and expect from us. As a global leader in premium paper with distribution across more than 130 countries, we're excited for the future.
We thank you for your continued support and look forward to the benefits and increased sales potential that the new packaging design will bring for all of us.
Yours Truly,

Double A (1991) Public Company Limited